Our Center
Transformative Life Center, LLC. is a Outpatient Mental Health Center created to provide multidisciplinary treatment to patients in the Charlotte community and its surrounding areas. TLC provides a variety of CONSULTING, ASSESSMENT, AND CLINICAL services.
---
Our Staff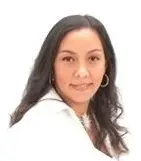 Rose M. LeDay, Ph.D.
Dr. LeDay is the Administrative Director of Transformative Life Center, LLC. She is a Licensed Clinical Psychologist who has over 13 years of experience in the mental health field. Dr. LeDay attended the California School of Professional Psychology and was trained in the field of Clinical Psychology, with a specific emphasis in Multicultural & Community Psychology. For the past 7 years she has been recruited to develop treatment programs and manage various behavioral health facilities nationally. She is a trainer and supervisor for other clinicians of varying licensure levels and serves as a consultant to various mental health agencies. As an aside, Dr. LeDay has presented and lectured extensively on issues of women's health, sexuality, cultural diversity and eating disorders. She has appeared in Fitness Magazine discussing body image issues in culturally diverse populations and on ABC News, addressing eating disorders in college students.

Dr. LeDay has worked with children, adolescents and adults in a variety of mental health settings and has treated a wide range of mental disorders and emotional problems. In working with clients she utilizes a Relational approach to develop trust, respect and empathy, meeting each client where they are to begin the process of progress. Dr. LeDay has developed an expertise in the field of Eating Disorders over the last 10 years and also successfully addresses Mood Disorders (Depression, BiPolar), Anxiety Disorders (PTSD, Panic, Social, Separation), Identity Issues, Anger Management, Grief/Loss, Work-Life Balance, Stress Management and Relationship Conflict with Solution-Focused, Humanistic or Cognitive-Behavioral strategies. Dr. LeDay has extensive training and experience in psychological testing which she utilizes to achieve accurate diagnosis and effective treatment planning for consumers of all ages. She is licensed as a Psychologist in North Carolina and California, and has private practice locations in both states.
---
---
Shante Vines, LCSW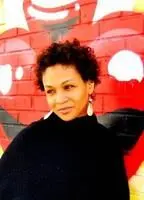 Shante Vines is a Licensed Clinical Social Worker (LCSW) and finished at the top of her class Cum Laude. She has over ten years of experience working in the mental health field which includes providing individual and family therapy to at-risk populations including "at-risk" youth and victims of sexual assault. In her experience Shante has vast knowledge in conceptualizing, developing, and facilitating therapeutic groups and psycho-educational workshops and has done so for institutions and communities such as Johnson C. Smith University, UNC-Charlotte, Urban League of the Central Carolinas, Gang of One (Mecklenburg County Division), Charlotte Mecklenburg Police Department Diversion Programs for Youth,
Charlotte Mecklenburg Schools, Communities in Schools, Mecklenburg County Parks and Recreations, Lincoln County Department of Social Services, and the Gaston County Department of Juvenile Justice and Delinquency Prevention. She has presented for organizations such as the National Association of Social Workers (NASW) on the "State of the African American Male" as well as the Educational Research Association on "Closing the Race Gap in Math and Science Achievement." Shante has worked in various positions within CABHA agencies (Critical Access Behavioral Health Agencies) and with her experience she has supervised Outpatient Therapy Departments, School-Based Therapy Programs, and well as Clinical Evaluation Departments. She also trains fellow Clinicians and Qualified Mental Health Professionals in the following courses including but not limited to:
Clinical Supervision Training
Intensive In-Home Service Definition Training
Crisis Response Training
LOCUS/CALOCUS Training
Cultural Diversity Training
Clinical Evaluation Training
Suicide Awareness Training
Skilled in various therapeutic modalities, Shante works with youth and adults working through issues related to Disruptive Behaviors, Oppositional Behaviors, Parent-Child relational issues, Peer-Relational issues, depression, trauma, anxiety, self-esteem issues and various other mental health diagnoses.